Squarefoot Flooring is a leading supplier of tiles, stones, and natural stones with its Tiles Ottawa store. They offer a wide variety of products at competitive prices. It has been providing the best service to its customers for over 10 years.
Tile Flooring in Ottawa – Tips for choosing the right type of tile for your home
Ottawa tile flooring can be used in several different ways to add visual appeal to your home's interior. Here are some tips on how to choose the right tile flooring based on the room you want to put it in and what look you are going for.
Squarefoot Flooring Tiles Ottawa store offers a variety of styles and brands of tiles, which can enhance any space. You can choose from mosaic tiles for kitchen backsplashes, shower floors, and borders. There are different colours and sizes. These beautiful tiles also add value to your home and are a smart long-term investment.
Tiles Ottawa store offers expert advice from knowledgeable tile specialists. They also have a wide selection of tiles for both residential and commercial spaces. You can also find a wide selection of tile products and accessories to match your design style and budget. If you are unsure of what type of tile you want, you can browse their catalogue by choosing a colour, size, shape, and material.
In addition, we would like to point out that Porcelain tiles are a sustainable choice because they do not off-gas harmful chemicals. They are also less expensive than stone and other less attractive materials. If you are considering tiles for your home, look for family-owned tile suppliers that understand the differences between different tile types. Big-box tile stores are unlikely to provide the kind of service you will need.
Different Types of Tiles
Tile flooring is an excellent choice for any room because of how easy it is to keep clean. They are made from varied materials, so picking one that best suits you will depend on what types of tiles offer: 
Porcelain and ceramic tile floors are water-resistant, which makes them an excellent choice if you live near a pool or have kids or pets. 

Glass Tile

Granite Tile
Picking the Right Tile Size
Choosing the right size tile is the most crucial decision when it comes to tiles in Ottawa. It can make or break your floor design. The first step is to choose the thickness you would like to go with. Standard thicknesses are 8 cm and 1.27 cm, although there are many variations in the sizing and shapes available now. Smaller tiles provide more space between each one, which makes them less susceptible to being scuffed or cracked and offers a smoother look as well. Larger tile sizes allow greater design versatility with fewer pieces used
Consider the Maintenance of Tile
Tiles can be difficult to install but are amazingly easy to maintain. With careful installation, tile flooring can last a lifetime with little to no maintenance. If you are not sure how to get started or what materials would best suit your needs, Ottawa tile flooring professionals will guide you through the process and make sure that you have all the information you need before making any decisions.
Call us at (905) 277-2227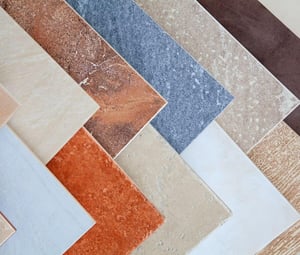 Let Us Know If You Have Any Questions Or Concerns!
WE ARE PROUD OF WHAT OUR CUSTOMERS SAY ABOUT US
Trusted Flooring Professionals
The flooring professionals at Flooring Liquidators Newmarket work closely with our clients to provide modern flooring products and unparalleled customer service. Using our flooring expertise, we tailor our service to satisfy your specific needs, and this includes custom-made orders. Architects, contractors, designers, retailers, and homeowners have all come to us for products and services they could not get anywhere else. We invite you to visit our showroom in Newmarket to discover what sets us apart from the rest.
Discover Our Flooring Blog
The Flooring Liquidators blog is a valuable resource for anyone looking to create a timeless space in their residential or commercial property. Visit our blog to learn more about the various products we carry and how you can use our products to improve any space for the better.