Visiting our Square Foot Flooring store in Cambridge, you can select the most pretty and high-quality hardwood for your house. 
What's Flooring Store?
If you're looking to replace the floor covering in your home, consider visiting a flooring store. Many of these stores feature floor coverings from a variety of different brands and manufacturers. These stores also have a full-time interior designer on staff who can help you find the perfect floor coverings for your home. These professionals can also help you stay within your budget.
If you don't have the time to spend visiting a flooring store in person, consider shopping online. You can search for a particular type of flooring from hundreds of online stores worldwide. Online stores also have a larger selection than local stores because they can purchase from a variety of different suppliers. In addition, you can browse through their weekly ad and read buying guides. They also feature helpful How-To videos to help you choose the best flooring for your home.
Many local flooring stores support the economy of their communities by hiring local workers and paying local taxes. However, they also have costs associated with running a store, such as paying staff, renting a store, and incurring energy costs. These costs can make local flooring stores less competitive than online stores, which can have low overheads.
The Floor Store is the preferred distributor of America's finest flooring manufacturers. They offer a wide selection, large quantities, and affordable prices.
Square Foot Flooring in Cambridge 
You may be renovating your home and in this tiring process, you may be questioning where a flooring store near me that is has quality products. At this very point, Square Foot Flooring, closest to you in Cambridge, will be your saviour. It is ready to be your biggest supporter when choosing your flooring.
To ensure you get the best, our team has spent hours researching and building lasting relationships with leading local and international flooring product brands. We are committed to quality We have selected every brand and every product according to our high standards of customer satisfaction and customer satisfaction. We encourage you to take a closer look at our products at Square Foot Flooring's local Cambridge store.
Square Foot Flooring in Cambridge, Square Foot Flooring offers a wide range of flooring options. In addition, this flooring dealer provides free estimates. It is important to choose the right flooring dealer for your needs. By doing your research, you will be able to select the right flooring for your home. However, you should know that you need to spend some time looking for the best flooring store in Cambridge.
Cambridge Flooring Store is a hardwood branch, which works directly with top manufacturers to ensure that they offer the highest quality flooring at the lowest prices. The store also employs a team of professional flooring advisors, who are experienced in flooring and can help you choose the best option for your home. Furthermore, the store has a large in-stock inventory, making it easy to see samples before purchasing. The flooring store is a great place to browse through the various types of flooring, from carpets to hardwood. From our numerous product ranges to our quality service, you can have everything you need to beautify your home with quality flooring. 
With the service we offer for every house, for every budget, we offer you the best quality parquets as well as the opportunity to shop according to your budget. If you are wondering where is the budget-friendly flooring store near me, visit our Square Foot Flooring store without waiting.
Call us at (905) 277-2227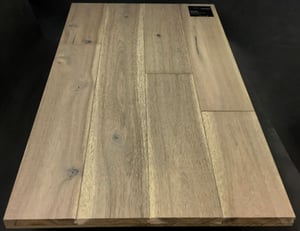 Let Us Know If You Have Any Questions Or Concerns!
[contact-form-7 id="760″ /]
WE ARE PROUD OF WHAT OUR CUSTOMERS SAY ABOUT US
Trusted Flooring Professionals
The flooring professionals at Flooring Liquidators Newmarket work closely with our clients to provide modern flooring products and unparalleled customer service. Using our flooring expertise, we tailor our service to satisfy your specific needs, and this includes custom-made orders. Architects, contractors, designers, retailers, and homeowners have all come to us for products and services they could not get anywhere else. We invite you to visit our showroom in Newmarket to discover what sets us apart from the rest.
Discover Our Flooring Blog
The Flooring Liquidators blog is a valuable resource for anyone looking to create a timeless space in their residential or commercial property. Visit our blog to learn more about the various products we carry and how you can use our products to improve any space for the better.