Flooring Store Toronto, Squarefoot Flooring gives you the best selection of flooring near me with a warranty and free installation. Our team of experts have been trained to handle every step of the installation process including design and installation.
Flooring Near Me
If you need new flooring, there are plenty of options nearby. Squarefoot Flooring Store in Toronto and surrounding areas. We have the most extensive collection of flooring available to you. Our flooring experts are here to help you find the perfect floor for your home. We offer a wide range of products, including hardwood, laminate, and tile flooring.
We offer a wide range of flooring options, including ceramic tile, vinyl, and hardwood. Whatever your need, we will help you find a solution that fits within your budget, looks great and makes life easier. If you are searching for flooring near me in Toronto, you can visit Squarefoot Flooring. Whether it is for your home or business, we have got everything you need. Whether you want to build a new home, add a new floor to your existing house or need an emergency fix, we can help. Our friendly staff are available to assist with all your flooring needs, including Squarefoot Flooring Store in Toronto and surrounding areas. We have the most extensive collection of flooring available to you.
When deciding on flooring, think about how much foot traffic you will have in your home. You will also want to consider the durability of the material. You will need to know whether it is prone to getting wet, as wet tiles can easily injure an elderly person. Another option is laminate flooring, which is more affordable and has a protective layer.
Wood-covered flooring is also a popular choice, and it adds a warm, natural feel to a room. Hardwood is available in many different tones and finishes. If you are not sure what type of wood to buy, try a few samples at a local store like Lowe's. They have samples of solid, waterproof, and engineered wood, as well as distressed wood.
Carpet tiles are another option for people who are on a budget. These are often made of multi-layered materials and can mimic the appearance of distinct types of flooring. For example, they can look like ceramic tiles or hardwood. In the past, these types of flooring were often low-quality, but modern technology has made them a beautiful option. You can also try an area rug if you want something a little more unique. Area rugs range in price from expensive to moderately priced. They are movable, have a great look, and are often featured in unique patterns.
Call us at (905) 277-2227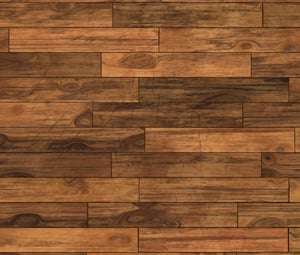 Let Us Know If You Have Any Questions Or Concerns!
WE ARE PROUD OF WHAT OUR CUSTOMERS SAY ABOUT US
Trusted Flooring Professionals
The flooring professionals at Flooring Liquidators Newmarket work closely with our clients to provide modern flooring products and unparalleled customer service. Using our flooring expertise, we tailor our service to satisfy your specific needs, and this includes custom-made orders. Architects, contractors, designers, retailers, and homeowners have all come to us for products and services they could not get anywhere else. We invite you to visit our showroom in Newmarket to discover what sets us apart from the rest.
Discover Our Flooring Blog
The Flooring Liquidators blog is a valuable resource for anyone looking to create a timeless space in their residential or commercial property. Visit our blog to learn more about the various products we carry and how you can use our products to improve any space for the better.