Your Flooring Experts in Ottowa
Come to our hardwood flooring Ottawa store now and experience the quality of Squarefoot Flooring when choosing the most suitable flooring for your home or office!
Hardwood Flooring Options for Your Home
Choosing solid wood flooring is the best way to get a long-lasting floor that creates a warm, natural ambience. Solid wood comes in a variety of widths and thicknesses and can be purchased pre-finished or unfinished. It can also be sanded and refinished, adding even more value to your home. For this reason, Ottawa homeowners often consider solid wood flooring to be a smart long-term investment.
Squarefoot Flooring is a locally owned business that has been providing hardwood flooring for Ottawa residents for 10 years. Their high-quality work is backed by a commitment to the environment. Their services are available for residential and commercial projects. You can rest assured that they will always give you honest assessments and leave the work area clean and neat.
Hardwood Flooring Installation Ottawa
Hardwood flooring installation typically takes a couple of days, with a minimum of disruption. Squarefoot Flooring is a skilled team that will work with you to complete the job as quickly and efficiently as possible and with minimal noise and disruption. Whether you are looking for a new floor in your home or office, our team has extensive experience in the industry and will ensure you get the best result.
To choose the right hardwood flooring for your home, you must first consider the finish. It is best to get a sample to try on your own before purchasing it. It is essential to ask the salesperson to provide a sample of your chosen finish because flooring colour changes from store to home. That way, you can be sure that the flooring is right for you.
If you are looking for a budget-friendly solution to installing hardwood flooring, consider engineered hardwood floors. This type of flooring is made by wrapping a plywood core with a layer of hardwood veneer. This process mimics the look of a traditional hardwood floor and provides a long-term investment.
On the other hand, solid hardwood is one of the most durable types of flooring available. It can withstand high temperatures and dents, and it is often used for baseball bats and axe handles. It also makes a beautiful addition to country houses and homes, and its rustic appeal is sure to stand out. It can also add character to your home and is a smart choice for many types of rooms.
Best Prices Hardwood Flooring in Ottawa
In Ottawa, many different options are available. Hardwood flooring cost might change depending on per square foot. The price also depends on the type of material, which is usually oak, walnut, or a combination of these. And remember that these costs do not include labour and finishing. You can get a free estimate of the cost of hardwood flooring Ottawa.
Call us at (905) 277-2227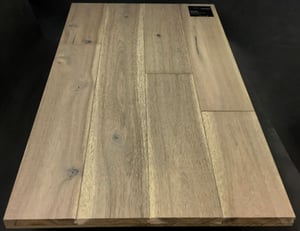 Let Us Know If You Have Any Questions Or Concerns!
WE ARE PROUD OF WHAT OUR CUSTOMERS SAY ABOUT US
Trusted Flooring Professionals
The flooring professionals at Flooring Liquidators Newmarket work closely with our clients to provide modern flooring products and unparalleled customer service. Using our flooring expertise, we tailor our service to satisfy your specific needs, and this includes custom-made orders. Architects, contractors, designers, retailers, and homeowners have all come to us for products and services they could not get anywhere else. We invite you to visit our showroom in Newmarket to discover what sets us apart from the rest.
Discover Our Flooring Blog
The Flooring Liquidators blog is a valuable resource for anyone looking to create a timeless space in their residential or commercial property. Visit our blog to learn more about the various products we carry and how you can use our products to improve any space for the better.