Floor Liquidators Markham
Floor Liquidators in Markham
Flooring Liquidators Markham store offers a wide variety of flooring materials and has a reputation for high-quality service and products. Many homeowners, contractors, real estate agents, and designers rely on this store for their flooring needs. It is a one-stop shop for all types of flooring materials, including hardwood, laminate, and carpet.
The flooring selection at Flooring Liquidators Markham is modern, stylish, and affordable. The store offers flooring specialists and the best prices in Markham. With its large showroom space, this store is the ultimate destination for flooring needs. Whether you are renovating a basement or planning a new kitchen, they can help you find the perfect flooring for your home.
This store also offers a home delivery service. They are open Monday – Friday from 09:00 to 18:00. And on the weekend this store is open on Saturday from 10:00 to 17:00:
Here are some of the products you can find in this store:
various types of parquet such as vinyl

state

tile

flooring materials
Whether you are looking for new flooring for your kitchen, bathroom, or entire home, you will find what you are looking for at the prices you expect at Markham flooring liquidators.
Squarefoot Flooring Markham Store
At Floor Liquidators Markham, we go beyond the call of duty to make your next flooring business whatever you dream of. Floor Liquidators, Our talented team of professionals at our Markham showrooms will work tirelessly to help you choose the perfect flooring product for you, your family and your guests with one goal in mind: complete customer satisfaction. We understand that you have a lot at your disposal, and it can be difficult to know where to start when it comes to flooring projects. That's why we offer a range of services and products in our Squarefoot Flooring store, including:
Wide range of branded carpets, laminate floors, tiles and more

Service by trained professionals

Special expert team to help you every step of the way

A knowledgeable team ready to answer any questions or concerns you may have.
Flooring Liquidators Markham offers a wide range of services, from floor coverings and furniture to window coverings and accessories. Our showrooms in Markham offer the most up-to-date selection of home decor products at competitive prices.
Squarefoot Flooring is one of the leading brands of high-quality porcelain tiles and hardscape products. Our sales, technical service, manufacturing and after-sales service teams will ensure that your project is completed on time and within budget.
Call us at (905) 277-2227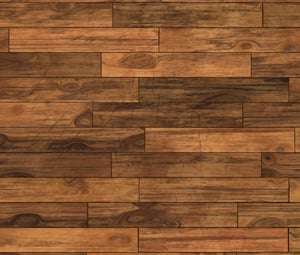 Let Us Know If You Have Any Questions Or Concerns!
WE ARE PROUD OF WHAT OUR CUSTOMERS SAY ABOUT US
Trusted Flooring Professionals
The flooring professionals at Flooring Liquidators Newmarket work closely with our clients to provide modern flooring products and unparalleled customer service. Using our flooring expertise, we tailor our service to satisfy your specific needs, and this includes custom-made orders. Architects, contractors, designers, retailers, and homeowners have all come to us for products and services they could not get anywhere else. We invite you to visit our showroom in Newmarket to discover what sets us apart from the rest.
Discover Our Flooring Blog
The Flooring Liquidators blog is a valuable resource for anyone looking to create a timeless space in their residential or commercial property. Visit our blog to learn more about the various products we carry and how you can use our products to improve any space for the better.